Ah, the start of another week. And it's finally cooling off, thankfully. Let me take this fine, fine morning to plug my Patreon! In case you've forgotten, by subscribing to my Patreon you get exclusive access to WIP snippets, videos, writing tips and articles, and more! In fact, for subscribers at the Cultist or Dreamer level, an ongoing fiction series is available for you to read!
So click here and support an indie horror writer today!
The Author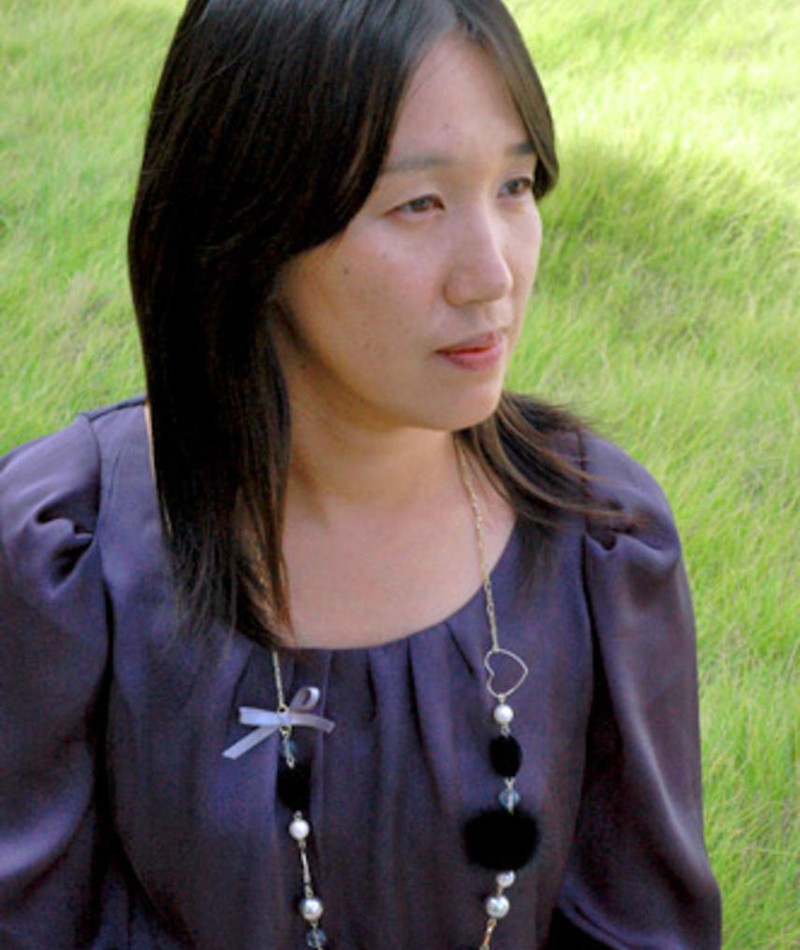 Kanae Minato is a Japanese writer of crime fiction and thrillers. She has written around twenty novels and her works include Confessions (original Japanese title Kokuhaku), Girls (Shojo), and the latest novel being Fragment (Kakera). In addition to novels, she has four short story collections and several of her works of fiction have been adapted to Japanese movies and TV shows. A member of the Mystery Writers of Japan and the Honkaku Mystery Writers Club of Japan and the 2015 recipient of the Alex Awards, Kanae Minato has been called the "the queen of iyamisu" (iyamisu is a subgenre of mystery fiction, which deals with grisly scenes and exploring the darker side of human nature).
The Novel
After calling off her engagement in the wake of a tragic revelation, Yuko Moriguchi had nothing to live for except her only child, four-year-old child, Manami. Now, following an accident on the grounds of the middle school where she teaches, Yuko has given up and tendered her resignation. But first she has one last lecture to deliver. She tells a story that upends everything her students ever thought they knew about two of their peers, and sets in motion a diabolical plot for revenge.

– Confessions Amazon landing page description
Confessions was written in 2008, then translated into English in 2014 by Steve Snyder. Told in alternating voices, the novel follows the events that unfold after the death of a teacher's young daughter. Yuko Moriguchi loves her daughter more than anything, so when she suspects that her daughter's death wasn't an accident, she enacts a twisted form of revenge on those she believes responsible. But that act sparks consequences no one could have foreseen.
The Review
Far deeper and larger, though no less entertaining, than expected. A nasty little masterpiece…that rare creature in fiction: an ambitious exploration into the darkest corners of human nature … that is also a crackling good yarn … Resistance to the novel's narrative momentum is futile; I read it in a single sitting … Along the way I learned much–more, if truth be told, than I felt emotionally prepared to learn–about the damage inflicted by adults upon children, and the ways in which the young sometimes return it in kind, twisted and magnified… Books like CONFESSIONS can make you vibrate with happiness.

Kevin Nance, Chicago Tribune
Confessions is a gritty psychological thriller that explores the types of decisions people might make if driven into a corner. The book starts with Yuko Moriguchi, the teacher, explaining the reasoning behind the milk program at school, then she segues sharply into talking about the flaws in the Japanese justice system — specifically that if offenders are fourteen or under, their identities are protected, not matter how severe their crime. As a reader, I began to wonder where this teacher's monologue was going… then she brings up the death of her daughter.
From there, the chapters switch POV, and you see the repercussions the teacher's revenge has on all the students, their families, and the school itself. It was a gripping read and I found the ending totally unexpected. Added to the peek into the messed up minds of some of the characters, the novel also explores moral ambiguity. Was the teacher's revenge justified considering the fallout? Or should you pity the students, who are vulnerable and damaged children?
Besides the changing narratives, the novel is also told in different methods: a speech, a letter, a diary, an online blog which gives it a truly authentic, confessional feel.
Overall, a haunting and thriller novel populated by well developed tragic characters that kept me gripped until the end.
8/10
x PLM